The Orange County Dance Festival is hosted by AkomiDance
at the Rose Center Theater in Westminster, CA.
On May 4 & 5, 2018, dance artists from all over Southern California will unite for an event that connects them to each other and to their supporters.

Aimed at exposing the talents that surround the greater LA and OC areas, OCDF will continue to serve as a catalyst for bridging together all realms of dance including live concert, commercial, film, performance and visual art.

The Orange County Dance Festival welcomes artists who have proven to be active members of their communities, who express a passionate desire to further pursue a career in the arts, and who demonstrate a virtuousic expertise in each of their genres.


Saturday
May 5, 2018
6PM

ACT I

AKOMIDANCE

​ALAN PEREZ

EVAN ROSENBLATT AND DANCERS

KAIROS DANCE COMPANY

BROCKUSRED
​
EMERGENT DANCE COMPANY



ACT II

FABE

SBCC
​
RHETORACLE DANCE COMPANY

SIZA DANCE

FUSE DANCE COMPANY

​VICIOUS CIRCLE
Master Class Series

$40
Class Card with 1 GA Ticket
$5
Suggested Donation for Single Classes

---

Friday, May 4

Lyndsi Zapata
11:00AM - 12:20PM
Deborah Brockus
12:30PM - 2:00PM
Kenneth Walker
2:10PM - 3:30pm
Saturday, May 5
Erin Landry
10:00AM - 11:20AM
Mallory Fabian
11:30AM - 1:00PM
Joshua Estrada-Romero
1:10PM - 2:30PM
Powered by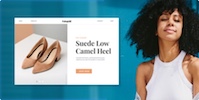 Create your own unique website with customizable templates.