Marie Hoffman, Co-Artistic Director of Akomi Dance, has been a driving force in the Southern California dance community since her arrival 17 years ago. She has spent a lifetime studying classical and contemporary ballet along with multiple methods of modern dance. Her pedigree spans 30+ years of educational training and professional performance experience. Her work has been showcased, adjudicated, and honored domestically and abroad. Ms. Hoffman has been recognized by the Huntington Beach Allied Arts Board and by the Orange County Music and Arts Administrators for her outstanding contributions to dance education. Her career in the dance profession brings her constant fulfillment and her work with her dancers is what defines her as an individual.

Marie Hoffman received her BA in Dance from Radford University, and her MFA in Choreography and Performance from the University of North Carolina. While working in North Carolina as a teacher and performer, Marie choreographed for numerous community theater organizations. Some of her credits include: "West Side Story," "Crazy For You," and "My Fair Lady." Marie relocated to Southern California in 2000 and founded the Accidental Dance Company. Her work with this group of dancers was awarded the Virginia Waring Grand Prize at the Dance Under the Stars Choreography Festival in 2001. Ms. Hoffman's work has been showcased in the SOLA Festival, in the New Perspectives High School Invitational, in the Youth America Grand Prix, in the Dance Under the Stars Choreography Festival, at the American College Dance Festival, and in numerous faculty concerts at Cypress College, Irvine Valley College, Moorpark College and Huntington Beach High School. She has accompanied her dancers to Cape Town, South Africa, where they performed in three separate venues to sold out audiences. In November 2008, Marie's work was again awarded the Grand Prize at the Dance Under the Stars Choreography Festival in Palm Desert, CA. In Summer 2008, she traveled to Edinburgh with her dancers to participate in the renowned Festival Fringe. Ms. Hoffman and her dancers have participated in the New Prague Dance Festival four times, taking the Grishko International Award, two Contemporary Dance Commendations, and ultimately the Festival Grand Prize. In addition, Marie was awarded the Pedagogy of Dance Award for her contributions to dance education.
---
Orange County based choreographer and AkomiDance Co-Director, Anthony Aceves is the product of a Hispanic-American family of musicians and singers. A natural born performer, Anthony began as a stage actor before moving on to international commercials and eventually found dance.
Aceves has been receiving accolades for his choreographic, directorial and production skills since high school for his work with competition dance ensembles, dance teams and musical theatre productions. Following graduation, Anthony began working for the Disneyland Resort as a dancer in parades, special events and music videos. In 2014, Aceves traveled to New York City to work with Gary Goddard, Brian Singer, and Tony-nominated choreographer, Sergio Trujillo on their theatrical attraction, Broadway 4D. 2015 saw his return to SoCal and his third consecutive year with Suzy Miller at Dance Excellence. He also began dancing with Marie Hoffman, resulting in two awards at the New Prague Dance Festival. Most recently, their collaboration has resulted in the founding of the Orange County Dance Festival.
For more than half of his life, Anthony has been dedicated to the viability and culture of contemporary dance; he has a great respect for the technical artists in this realm and trains alongside them weekly in ballet with Reid Olsen. He continues to educate young talent at studios, arts conservatories, and high schools, both domestically and internationally - expressing the importance of mind/body health. Anthony believes that the art dance is ever evolving and strives to develop and nurture relationships with fellow artists in the community.
---
Powered by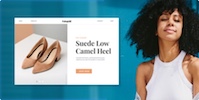 Create your own unique website with customizable templates.